Revolutionize Your Response
Many agencies are taking their drone programs to the next level by implementing Drone as First Responder (DFR) initiatives, revolutionizing public safety and attracting the next generation of first responders.
Improved Response Times
Agencies implementing Drone as First Responder (DFR) programs report an average response time of two minutes, giving first responders a significant advantage to quickly evaluate an incident and provide the optimal response.
Safer Outcomes
Drones deployed to an incident give remote operators and stakeholders an "eye in the sky," helping them assess and identify potentially dangerous situations. This vital information helps affect positive outcomes for first responders and their communities.
Transparency Through Data
When it comes to improving community relations, automated record keeping of flight logs can easily be turned into reports or dashboards made available to the public. This transparency underscores the value of drone programs and helps mitigate concerns from citizens about potential surveillance activities.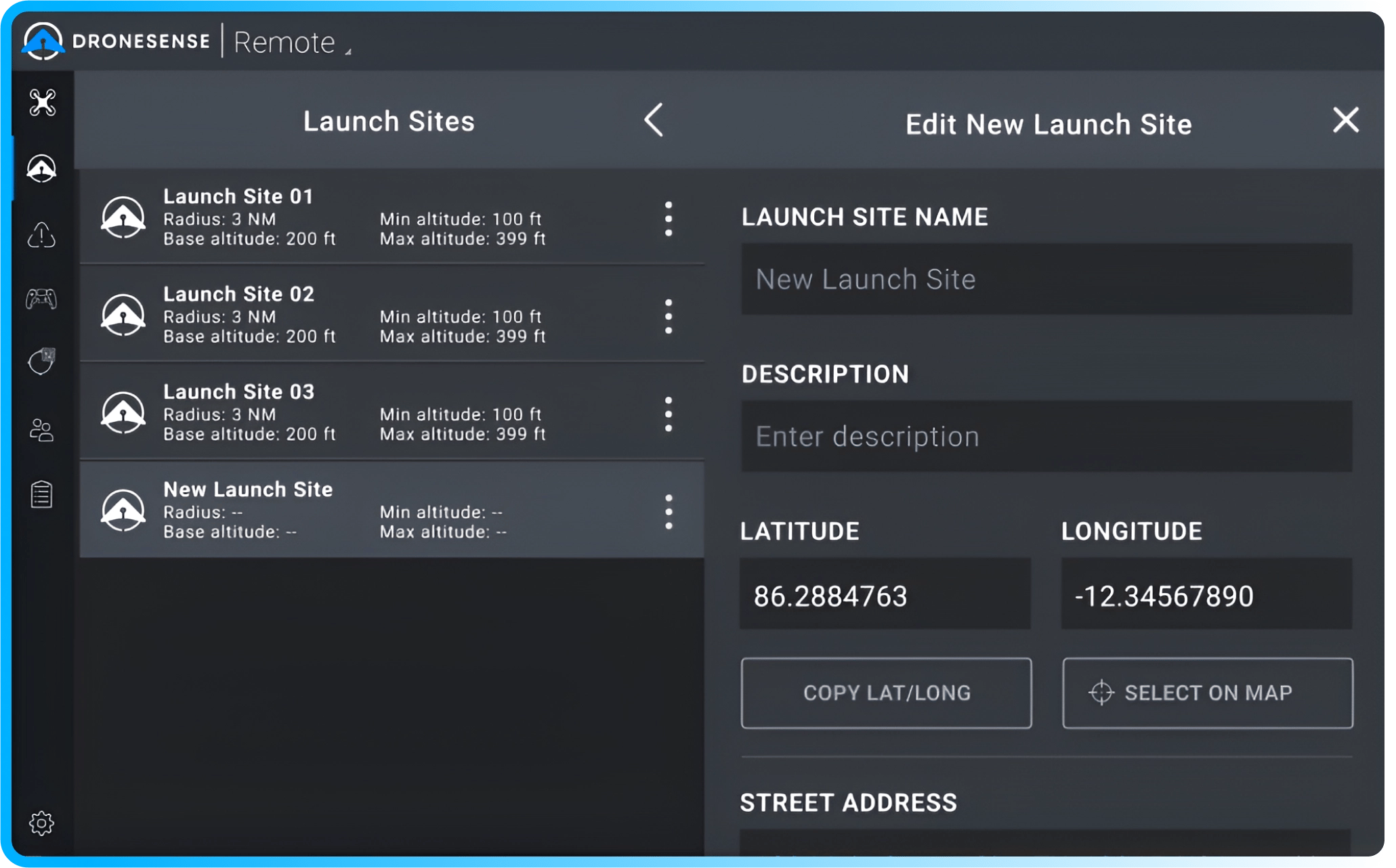 Fully Customizable
Create unique site profiles for different locations and scenarios, plus easily edit your profiles as conditions change. Just a few of the settings you can customize include:
Commence recording on takeoff

Adjust for elevated launch sites

Create geofencing on a map for restricted areas and safe RTH

Set minimum and maximum altitudes and set default gimbal angles

Set battery threshold levels

Identify emergency landing sites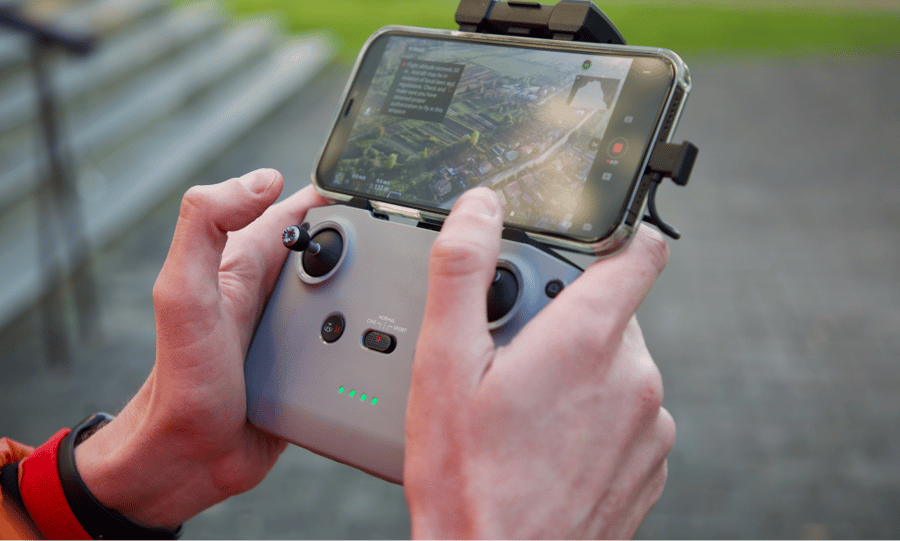 Remote Pilot in Command (RPIC)
The RPIC manages the handoff to the Remote Operator (RO) in every DFR operation. Whether the launch site is atop a roof, outside of a fire station, or in any other location, the RPIC has a direct connection to the drone through a standard controller and has the authority to resume control to ensure mission safety and success.
>> View our full list of supported and upcoming drones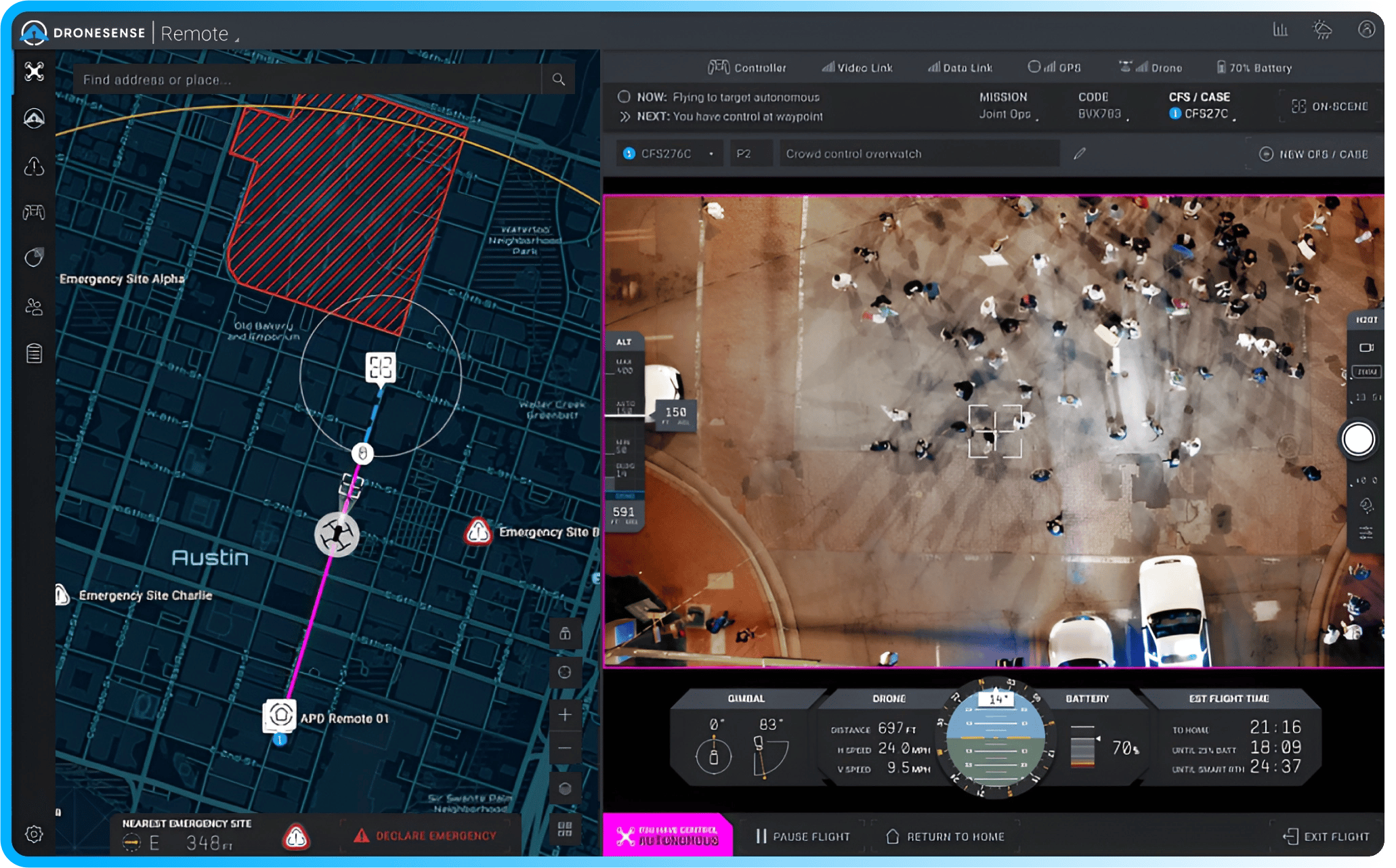 Remote Operator (RO)
With our software, you can fly a drone from a web browser using a Playstation 5 controller (or even the keyboard!), and perform autonomous and manual flights with a rich level of detail, including:
Integrated address & lat/long search

Video & thermal settings

Intuitive telemetry

Multiple launch sites, no-fly zones, and emergency landing sites

Time on station information, and more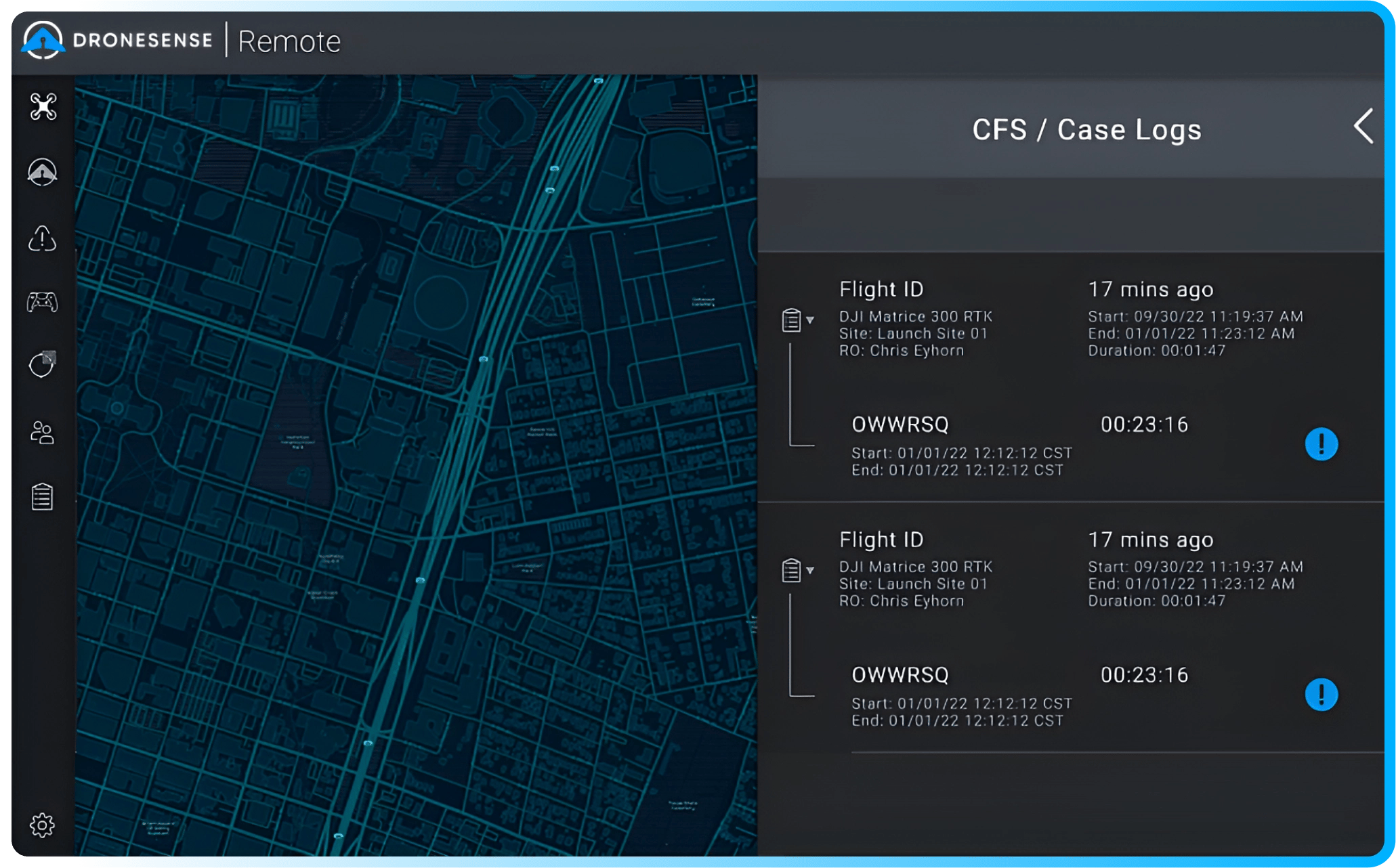 Calls for Service
Drone as First Responder (DFR) programs fully integrate drones into first responder operations. Our platform adds purpose-built Call for Service (CFS) functionality to seamlessly add drones to your workflows and document their usage.
Easily initiate a CFS while in flight

Supports multiple CFS per flight

All CFS data recorded in flight logs per flight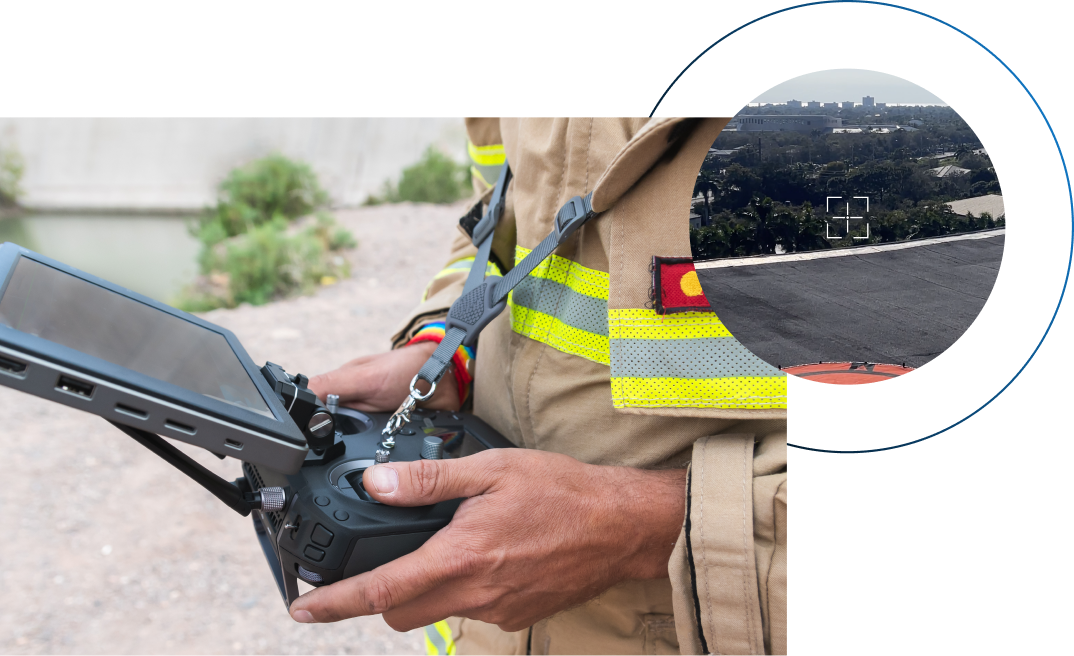 Built for Emergency Situations
DroneSense Remote enables your agency to deploy drones from dedicated launch sites the moment a call comes in.
Remote pilots can be in the command center or at designated staging sites and have the ability to fly manually or autonomously, providing decision-makers with comprehensive situational awareness and high-definition views from any angle.
You can share your live stream internal or with cooperating agencies, giving teams on the ground a bird's eye view of potential threats and hazards which can save time, resources, and even lives.
"DroneSense Remote has given our team the ability to respond to emergencies while giving our real-time Operations Center the ability to control the aircraft and provide deputies and command with live situational awareness."
Ready to Start or Optimize Your DFR Program?