DRONESENSE PILOT
A Powerful, Intuitive App for Any Drone in Your Fleet
Take control of your missions with a consistent flight control interface, automatic flight logging, and remote live streaming.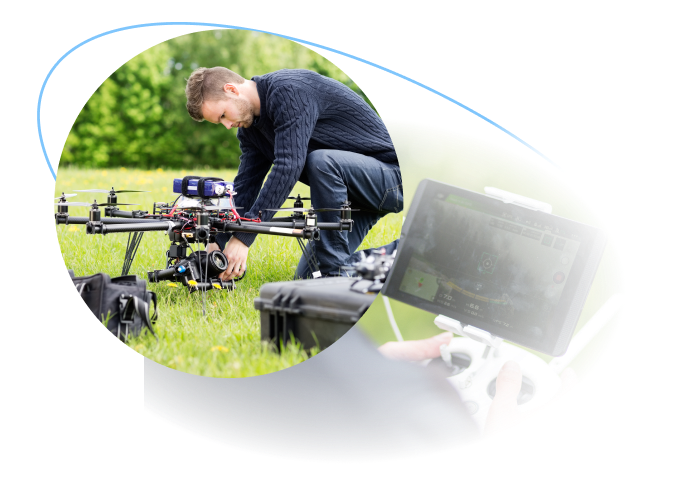 One App for Many Drones
Simplify your operations and pilot training by using one flight control app for most drones in your fleet, with new models being added all the time.
Apple and Android
Our mobile app can be used with the most popular flight controller displays including Smart Controllers, iPad and iPhone devices, and many Android tablets and phones.
Features Built for the Way You Work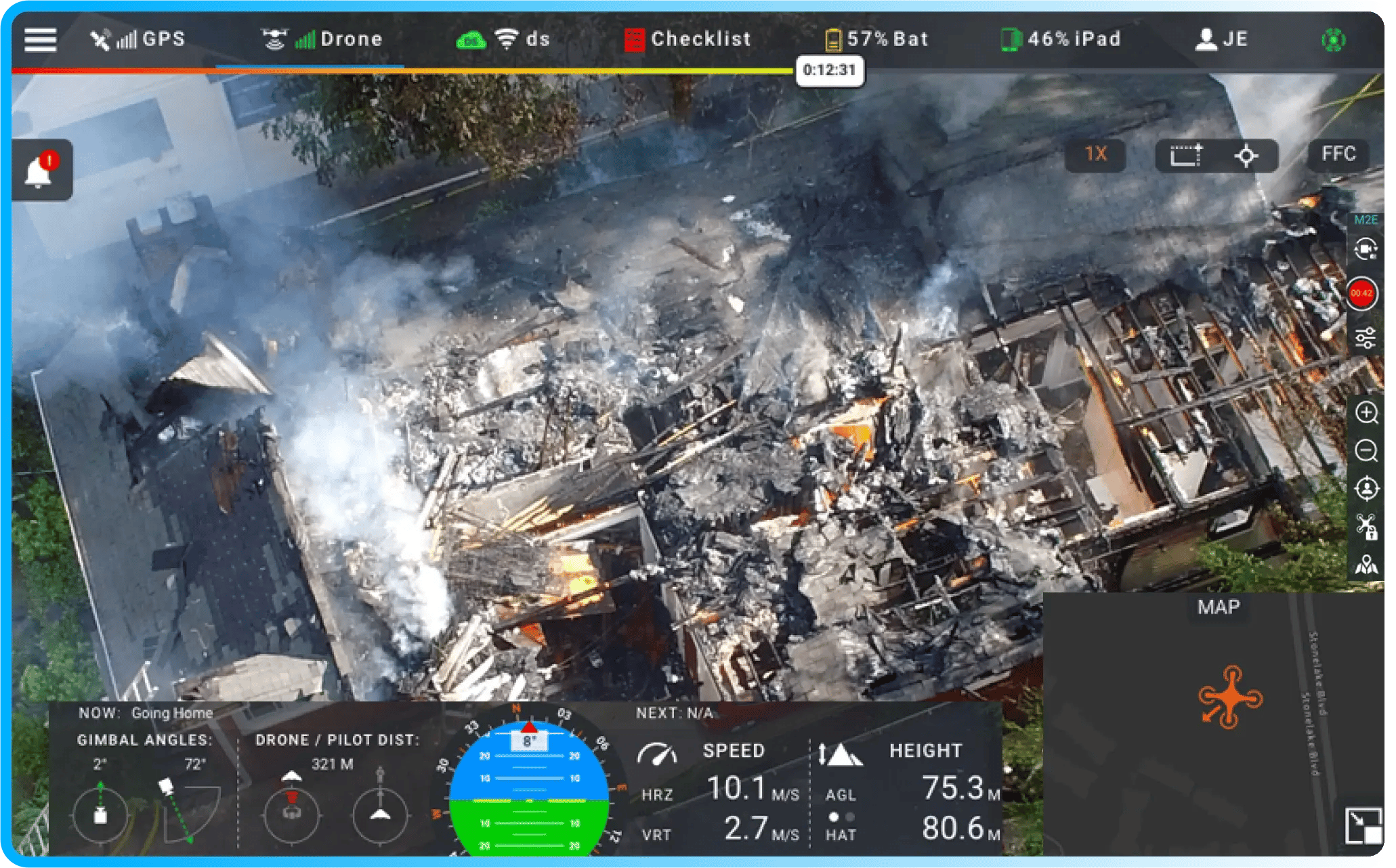 Clear Telemetry
View pertinent telemetry data including height (MSL, AGL, and HAT), speed, relative drone position and orientation to pilot, and gimbal angle.
Extensive Sensor Support
Use the best visual or thermal camera for any operation. Toggle between sensors and access features unique to each, like zoom controls and thermal palettes.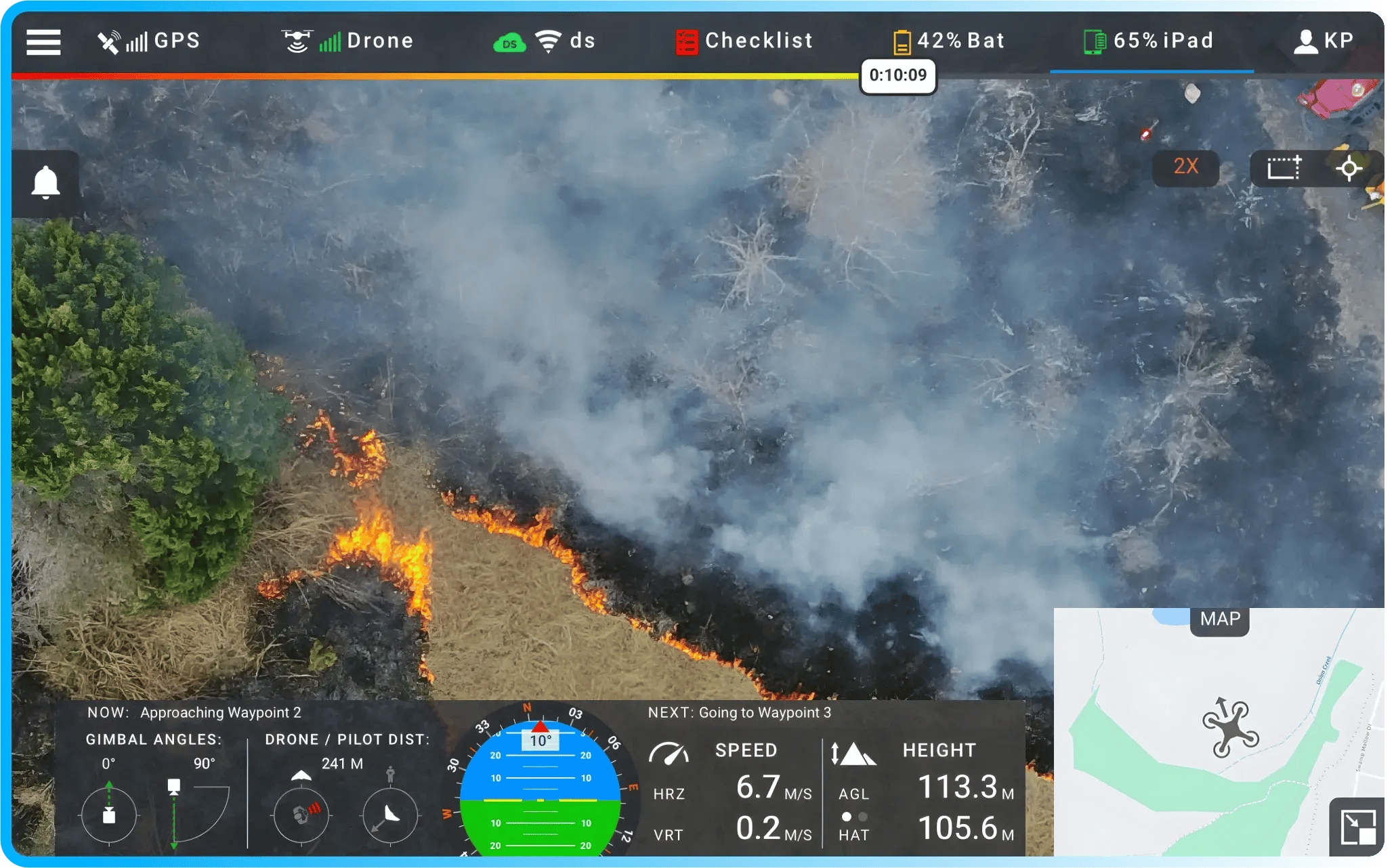 Persistent Map View
Maintain awareness of your aircraft's position and orientation at all times, even while viewing the full video screen.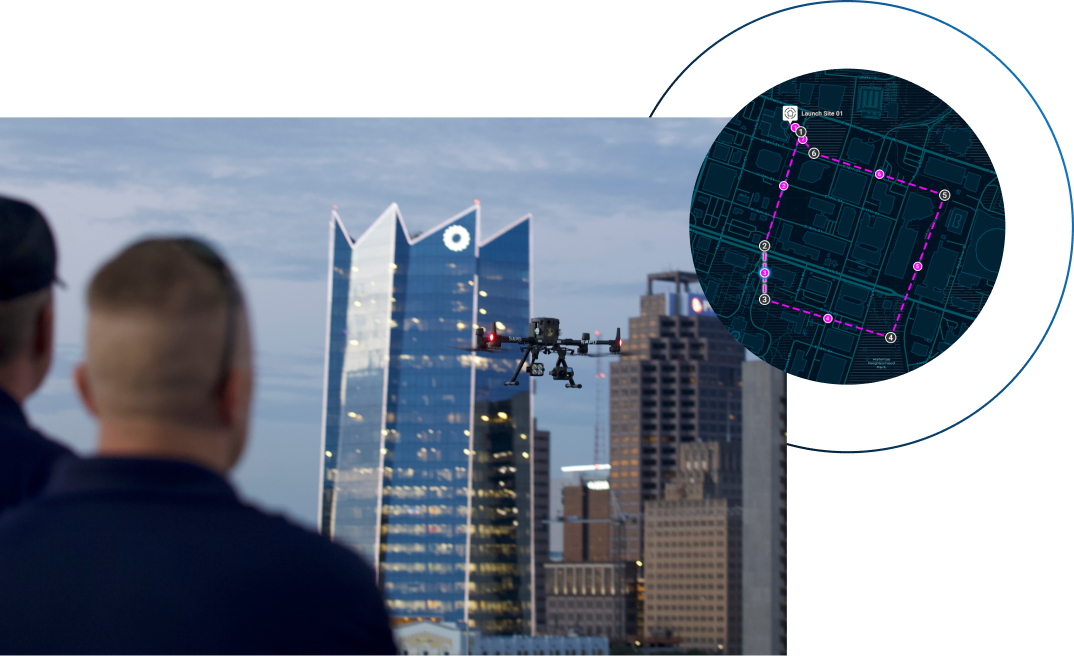 Future-Proof Your Drone Program
Every drone vendor offers their own unique pilot interface, and it takes even the most experienced pilots time to become proficient with each app. That's bad news if you have a fleet of different drones purchased for different types of missions. Or when you've trained on the piloting interface of a single vendor, and now Blue UAS regulations require you to switch drones. Now add high-stress situations, and you have the potential to introduce more risk into an already complicated situation.
That's why it makes sense to choose a modern, drone-agnostic, and universal piloting application that covers it all and takes the guesswork out of flying and getting your drones into the air quickly and safely.
"With DroneSense Pilot, there is a quick and intuitive control of cameras and attachments, the flight controls and on-screen awareness of telemetry/heading/camera angles is unrivaled, and the ability to directly connect with OpsHub during operations is a capability I have not seen from anyone else."
Built for the Entire Team
We provide UAS pilots with everything they need to be successful, but that's only one piece of what we've built. Take a look at what we can do for the rest of your public safety drone program.
For Operations
Gain comprehensive situational awareness with secure access to live videos from drones, robotics, manned aerial assets such as fixed wing airplanes or helicopters, and boots on the ground.
Learn more →
For Administrators
The last thing you need is another pile of paperwork, so we've taken care of that for you. With just a few clicks, you can organize people, hardware, flight activity, and more.
Learn more →