The Comprehensive Situational Awareness Platform Built for Public Safety
Everything you need to fly, share, and manage your drone program.
Passion for Public Safety
Purpose-built with your specific needs in mind, we deliver a seamless drone program experience no matter which agency you are proud to be a part of.
Hardware Agnostic
We support a wide variety of drones, tablets, and sensors to provide you the ultimate mission flexibility. Plus, we're always adding new integrations.
Better Together
Your drone program doesn't happen in a silo, which is why we provide the ability for you to collaborate with other agencies via secure links and QR codes.
From 1 to 100+
No matter how many drones you have today, we can support your program and help you scale into the future.
From Routine Calls to Disaster Response, We Have the Tools You Need to Succeed
Whether you've already started your drone program or are trying to get it off the ground, choosing the right platform is critical. You need a partner who has been in the trenches and understands that business doesn't happen between 9-5. That's why we're proud to say that we've not only built the most comprehensive drone management and collaboration platform on the market, but we'll be there whenever you need us.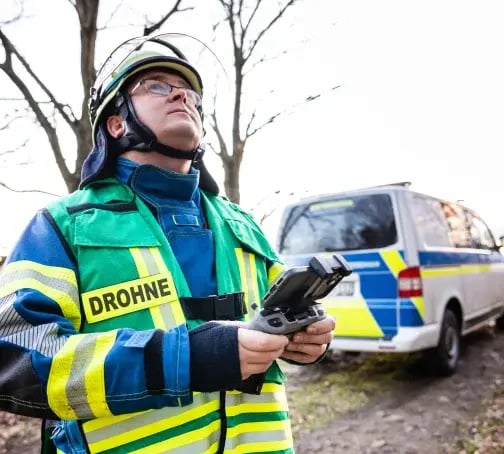 Our modern, drone-agnostic,
and universal piloting application takes the guesswork out of flying and lets you get your drones into the air quickly and safely.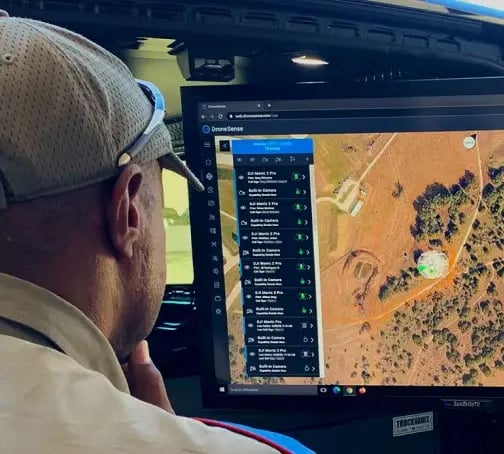 Gain comprehensive situational awareness with secure access to live videos from drones, robotics, manned aerial assets such as fixed wing airplanes or helicopters, and boots on the ground.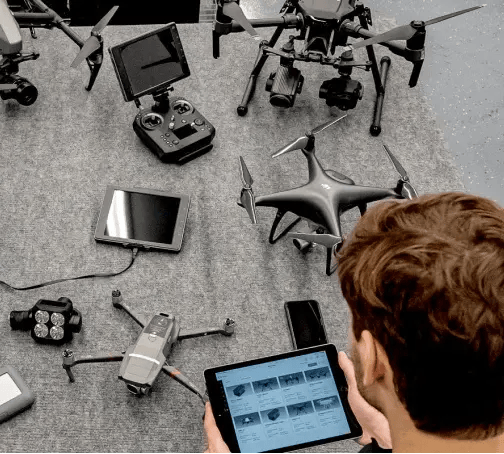 The last thing you need is another pile of paperwork, so we've taken care of that for you. With just a few clicks, you can organize people, hardware, flight activity, and more.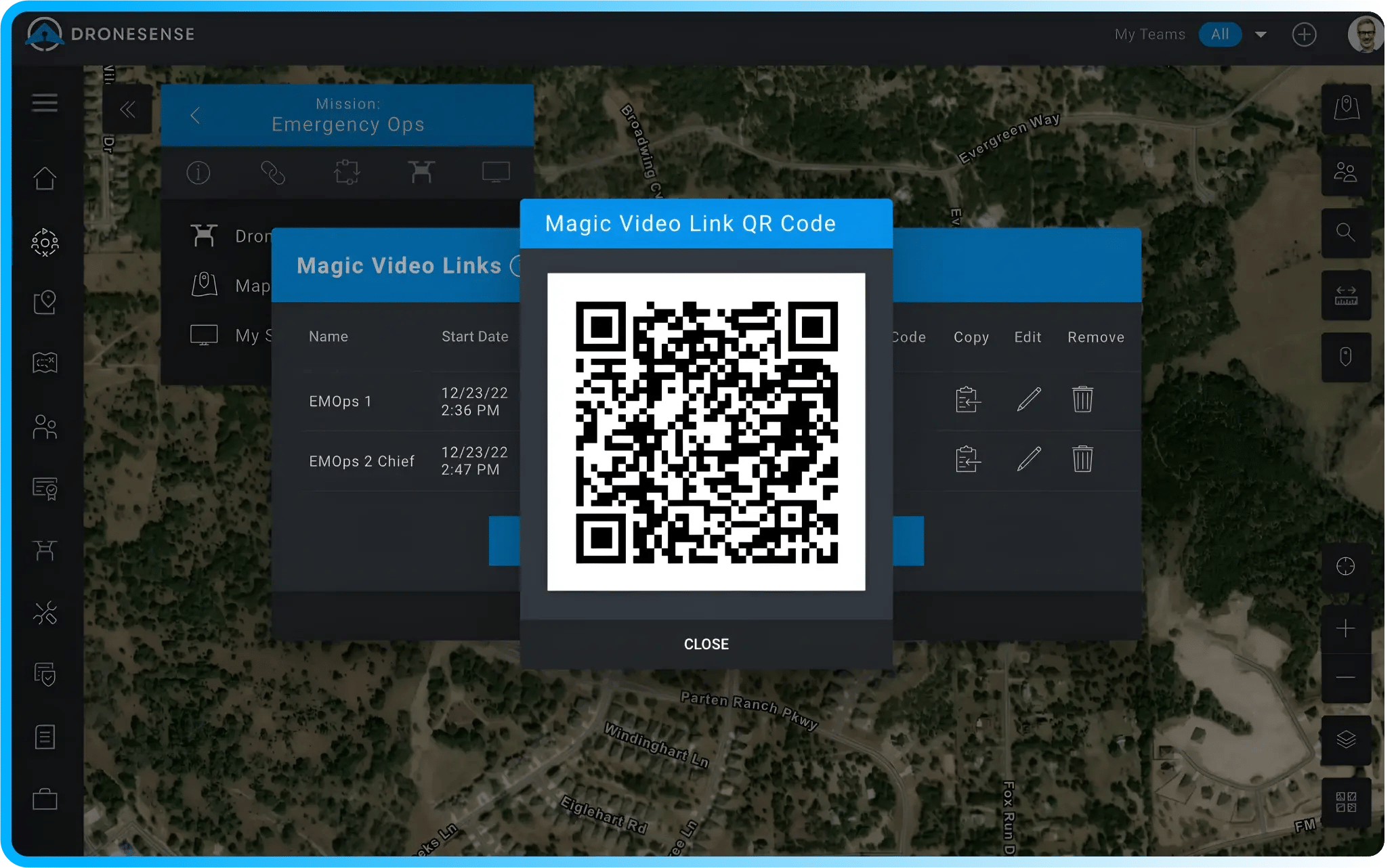 Get Everyone in on the Action with Magic Video Link
With Magic Video Link, you can securely generate a link via email or text that gives cooperating agencies and designated individuals or teams instant access to all streamed video during the mission, while eliminating sensitive details, such as map telemetry, pilot, or other drone information.
This ensures that command staff, key stakeholders, and field teams have the most accurate and up-to-date information at their fingertips without putting your data at risk.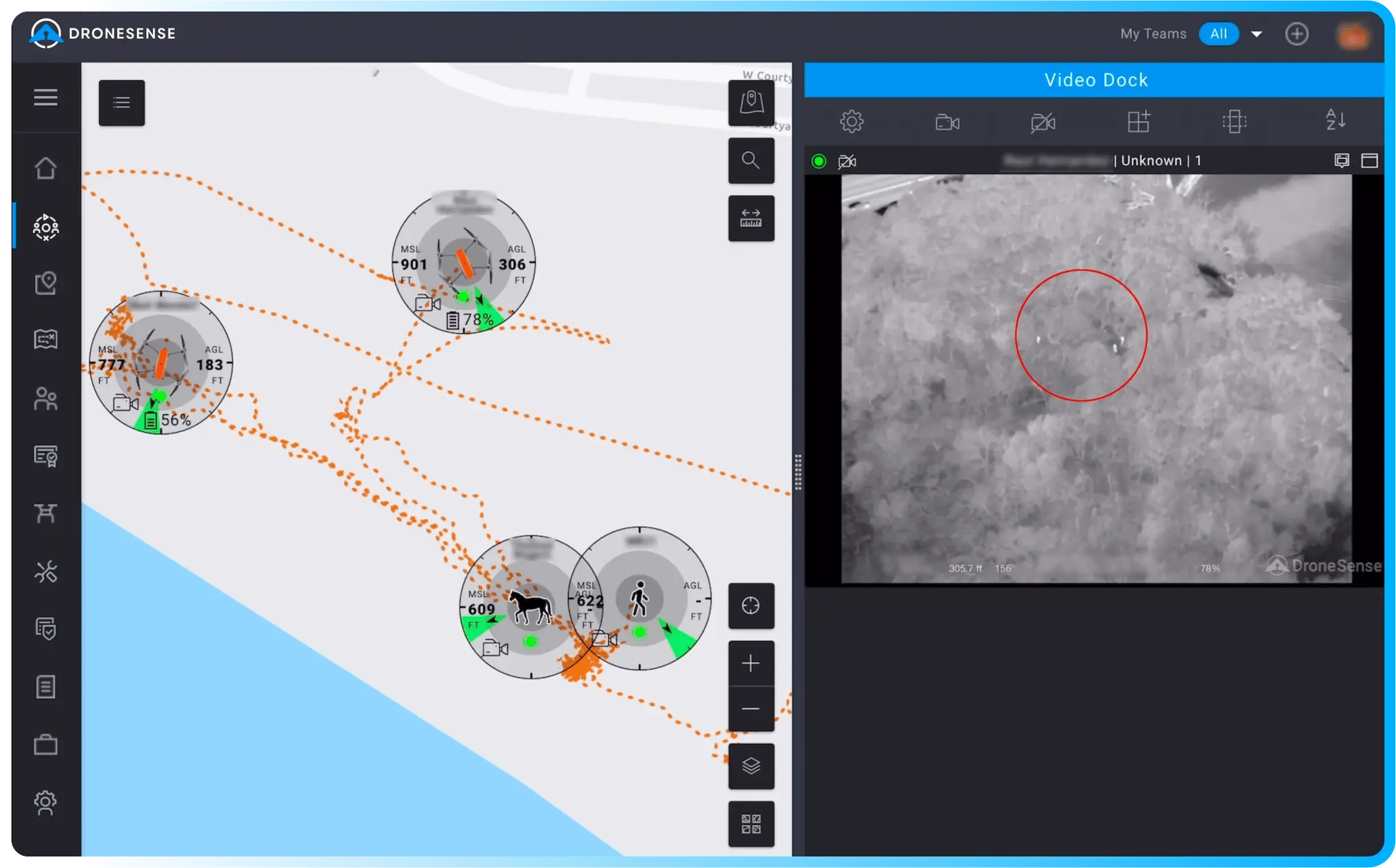 Experience the Power of Mobile Streaming & Tracking Technology (MSAT)
Imagine turning every cell phone or tablet into part of your command center action, capturing live-stream video and GPS locations from the boots on the ground.
Now imagine adding robots, manned aviation, or just about anything with a camera to help capture information and guide decisions. That's the power of MSAT.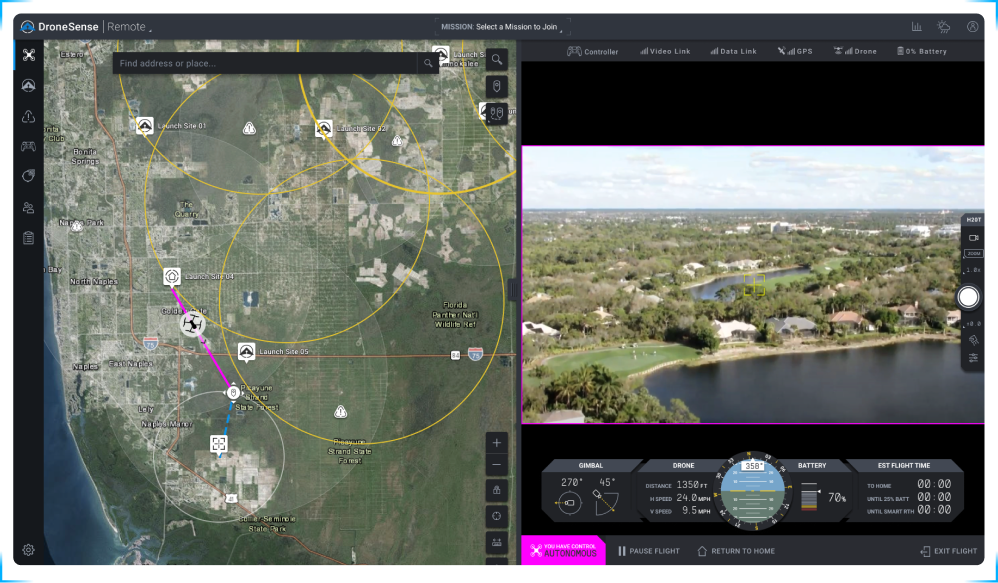 Take Mapping to the Next Level with Advanced Geospatial Features
Making sure everyone is on the same page with a clear map is vital during missions. That's why our software comes equipped with map management tools to help you navigate situations from the routine to the extraordinary. From map caching and data layers, to offline sharing, we have you covered.
The DroneSense Difference
Real-time video streaming of unlimited aircraft
Built-in collaboration tools
Built specifically for public safety
Our Commitment to Data Security
We have been dedicated to building the industry's most secure sUAS platform since our inception. We employ secure application development practices, deploy our services to securely certified Amazon Web Services (AWS) infrastructure, and take meticulous care to ensure that none of your operational data flows beyond our US-based infrastructure.
We weave security concepts into every feature we offer, from mandatory security awareness training to formalized application testing and deployment procedures.
Ready to Take Your Drone Program to the Next Level?