TX DIR Contract
DIR-CPO-4708
Proudly serving our home State of Texas with a
drone management and collaboration platform
built for public safety agencies.
Texas DIR Co-op Contract Program Overview
DroneSense, Inc. has been awarded Cooperative Contract Number DIR-CPO-4708 by the Texas Department of Information Resources (DIR). Our comprehensive drone management and collaboration platform offers a turnkey solution that includes piloting, operations (with multi-agency collaboration) and administrative functions for UAS programs of all sizes. Our Software as a Service (SaaS) products include maintenance, support, installation, configuration, and other technical-related services. The contract may be used by state and local government, public education, other public entities in Texas, as well as public entities outside the state. DroneSense is the manufacturer and direct seller of its products – resellers are not available for this contract.

C
Quotes, & Placing Orders
For Quotes & Orders
Mike Mocerino
Director of Sales
tx-dir@dronesense.com
512-582-0444
For all communications regarding quote requests or to place an order, please reference the contract number: DIR-CPO-4708
To order DroneSense products and services, customers should first contact the sales team at tx-dir@dronesense.com or 512-582-0444 before submitting a statement of work, obtaining quotes, or issuing Purchase Orders (PO) to DIR Vendors. The PO can then be made payable to DroneSense, Inc. (and include contract number DIR-CPO-4708).
Resources
To view this contract on the TX DIR webpage, click here.
To view the Cooperative Contracts DIR customer list (5000+ customers), click here.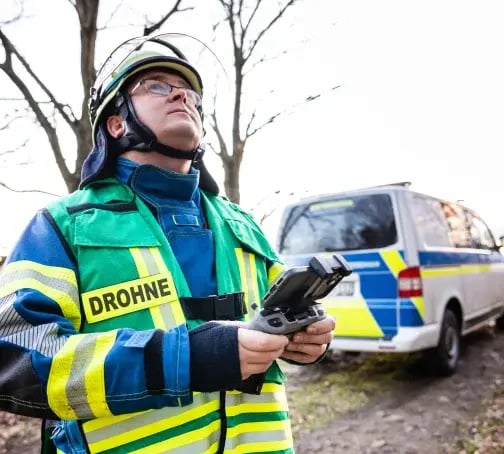 Our modern, drone-agnostic,
and universal piloting application takes the guesswork out of flying and lets you get your drones into the air quickly and safely.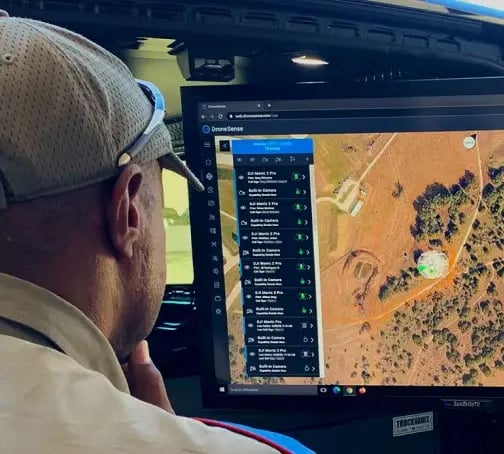 Gain comprehensive situational awareness with secure access to live videos from drones, robotics, manned aerial assets such as fixed wing airplanes or helicopters, and boots on the ground.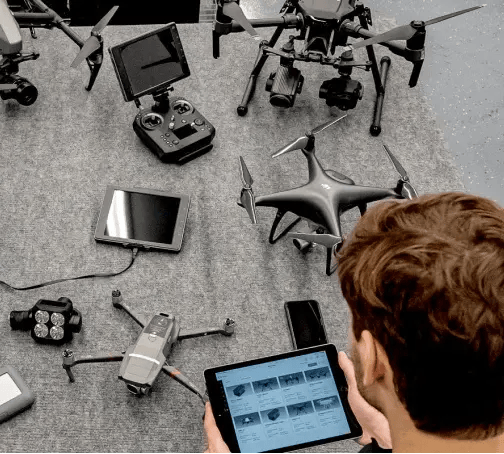 The last thing you need is another pile of paperwork, so we've taken care of that for you. With just a few clicks, you can organize people, hardware, flight activity, and more.